Mail Us- info@starlingholidays.com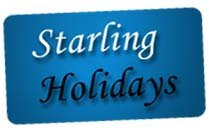 Contact Us

We Will love to hear from you..

The easiest and best way to contact us is by email. All mails are worked on urgent basis and replied with 24 hours. Our mail I'd : info@starlingholidays.com

You can also contact us on : +91 9828586873

Starling Holidays strives to provide you continuous support, Even when you are travelling in a new country you are never travelling alone we are just a phone call away.

Our Office timing are : 10 A.M. to 6 P.M.
(Indian Standard Time)

You can also fill up the query form and one of our executive will get in touch with you at the earliest..!!